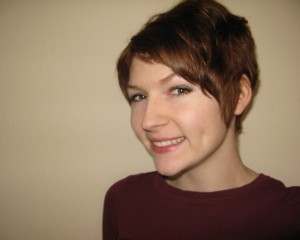 Pam Geiser, 29, is a freelance radio producer.
She earned her BA in Communication (MCL) from Florida Gulf Coast University with minors in Journalism and Interdisciplinary Studies.
Her primary focus is story-telling, although she's produced several hard and feature news stories for use on-air during breaks between All Things Considered and Morning Edition on NPR affiliate station WGCU Public Radio. She also contributed work to several print publications. Pam is available for freelance radio, print or television production.
MEDIA CREDENTIALS
WGCU Public Radio
Fort Myers, FL
Internship as Reporter and Producer
WGCU Public Television
Fort Myers, FL
Segment Producer
WLRN Public Radio
Miami, FL
Segment Producer
BBC's World Have Your Say
Immokalee, FL
Production Assistant & Photographer
Pinnacle Magazine
Fort Myers, FL
Contributor
Naples Daily News
Naples, FL
Contributor
Eagle News
Florida Gulf Coast University
Contributor
CMANYC11
New York, NY
Convention Assistant
CMANYC12
New York, NY
Broadcast Program Chair, Session "Lights Off, Sound On," and Convention Assistant
GO12
Chicago, IL
Convention Assistant, Session "Lights Off, Sound On"
South Florida Society of
Professional Journalists
Hollywood, FL
Will Write for Food 2009 and 2011